Landon Wilson, 5th grader, recently competed in the State Archery tournament in Branson, MO over Spring Break. He brought home a 3rd place medal in 3D targets. This is Landon's first year in the archery program. His coaches, Mr. McCormick and Mr. Douglas, couldn't be more proud of him as he shot over 30 points above his season average.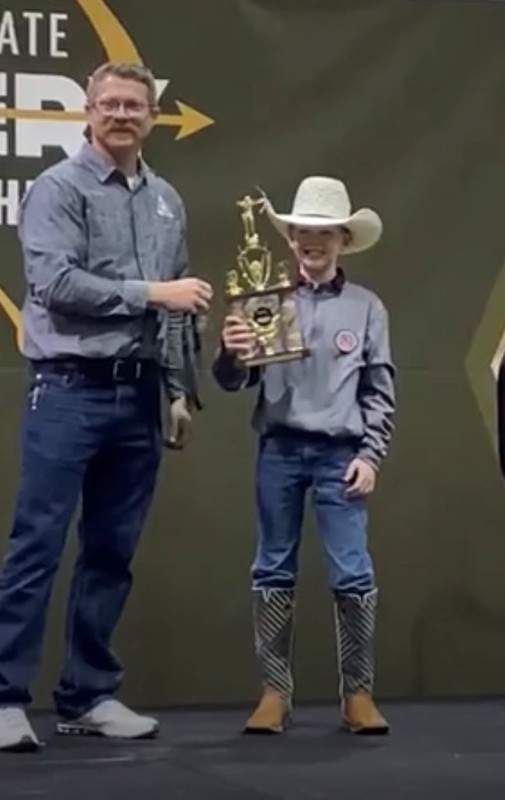 Pictured above- Landon receiving his tophy from the State Conversation Officer.
Landon will now be competing in Kentucky at Nationals. We wish him the best of luck, and we are very proud of this Eagle Archer!